10 Sep

How to Use the Free GoogChecker SEO Tool to Increase Organic Rankings on Google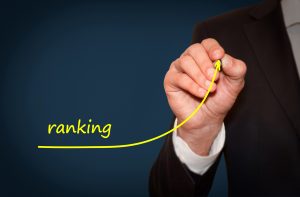 Taking Your First Website Optimization Steps
Almost all changes with Google's Core Algorithm updates from earlier this summer are now completed. Like most updates of any kind, there will be occasional algorithm changes in the future as everything continues to fall into place. You can get started now by trying out the free GoogCheckerTM to learn where your website weaknesses are located. We all know nothing is perfect and there is always one little thing that can be improved on, right?
Getting Started
Click on the GoogChecker link above and fill out the form located on the home page. You can go to your home page and right-click on the address bar (URL) of your browser and copy/paste your website address into the form. You can select either the http or https version, but if you only have http right now, you need to upgrade to https by buying a secure sockets layer (SSL) certificate.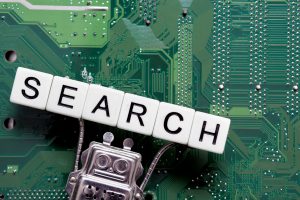 Why? Because Google could impact your rankings when your website is not secured as it detracts from the viewer's user experience. Therefore, Google lowers your ranking, and it is harder to find your site during organic searches. Organic search is where a researcher enters a search term in the Google browser search bar, such as "where to buy Columbian coffee beans close to me." The return pages show all stores close to you where you can buy that.
Once you enter in all your information on the free Googchecker SEO tool, hit SUBMIT and check your email for the report. Download to your desktop and review the findings. If there are no results, call US Lead Network at (888) 714-8514 to get help with your issues. You can also go to GoogChecker's Contact page and fill out the form there to have someone call you back, based on the issues you describe.
The GoogChecker infrastructure system consists of several tools, such as a free SEO (search engine optimization) tool, free Google SEO tool, free Google ranking tool, the free SEO website checker, free website rankings checker, and more. If your report was successfully processed, the image below will be the first part you see on the report page. This is the initial roundup of information you get from your report.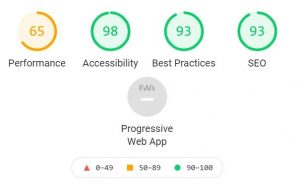 This report shows that the website submitted has performance issues for further review but the rest of the components have high marks in Accessibility, Best Practices, and Search Engine Optimization (SEO). The legend underneath shows results by color determination.
Performance
The following report section begins breaking down what you need to know to trouble-shoot and fix your website issues. This section is important because visitors move fast on websites and if it is not performing up to the viewer's criteria, the viewer may leave. For example, in the image below, three factors are highlighted in yellow, the area with the most issues.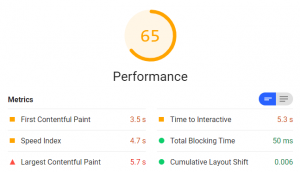 First Colorful Paint: This metric tells you how fast (or slow) a web browser takes to fully render your website page at first landing. In many cases, images, box structures, and elements are the cause of any delays in the render. Reduce the size/weight of any images to start and check your design structure for layout issues.
Speed Index: This metric, on our free Google website checker, shows the speed of how quickly all components of the web page pull up and is expressed in milliseconds. The speed is also dependent on what platform the page is pulled up on: desktop screen, tablet screen, or mobile phone screen. When you build your website, always think about how the web pages look on a mobile phone first, rather than designing for a desktop screen.
Time to Interactive: This metric is calculated along with the FCP in browser render by what the web page looks like and whether it is fully interactive or only appears to be interactive. Did you ever pull up a web page and try to click on a link, but nothing happens? Either the link is not correctly connected to the exact URL or it is still rendering in the background. Definitely, a poor performance issue that can drastically affect conversions and consistent viewership.
The report continues further with other areas you want to look at. Alternatively, you may decide that you prefer the professionals to get you set up properly rather than trying to figure everything out yourself. Here is what we offer to help you succeed with your website.
DIY versus Do It for You
GoogCheckerTM offers three packages running over three months during which time your website issues are addressed, depending on which plan you purchase. Your most important problems, usually related to speed in loading pages and rendering, are addressed first as a crucial factor in keeping viewers on the page.
Bronze Package: $695 Monthly over three months of service
Three top urgent site issues are resolved within 30 days, such as speed issues. Five additional site issues are resolved each month, and 18 total site issues are resolved on your website over the three-month package deal.
Silver Package: $995 each month for three months of service
Six top urgent issues are resolved over 45 days; eight additional are resolved each month, and 30 total site issues are resolved over the three months package term. Of importance is the free SEO audit and a 30-minute consultation with our senior SEO expert. This includes a tailored SEO proposal that will ensure you match all necessary Google algorithm updates recently rolled out over this summer.
Gold Package: $1,495 per month over three months
Your most urgent top nine site issues are resolved within 30 days; 12 additional site issues are resolved each month, and 45 total site issues are resolved over the three-month subscription term. You also receive the free SEO website audit and a one-hour consultation with our senior SEO expert. Included with this is a tailored customized SEO proposal that capitalizes on recent Google algorithm updates, so you stand above your competition.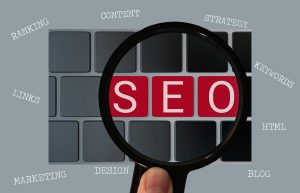 Get Ahead of the Crowd. Contact Us Today to Get Started!
Contact US Lead Network on our GoogChecker website today by filling out the form to have us contact you back right away. If you'd prefer a free consultation, call us at (888) 714-8514 to speak with one of our SEO experts. Our knowledgeable team can help you move forward quickly and efficiently so your website helps you be successful faster. We look forward to assisting you!