07 Sep

How Have the Recent Summer Google Core and Page Experience Updates Affected Websites Everywhere?

What You Can Do Now to Update Your Website for Better Google Search Results?
Latest Updates from Google
An article from the Search Engine Journal (SEJ) in August interviewed John Mueller, Google's Senior Webmaster Trends Analyst about some of the recent summer core updates, including issues about web page speed. He was quick to point out that core algorithm updates are quite different from the Page Experience update that occurred after the core updates began in June 2021.
As noted in the SEJ article, many updates are going on at the same time, making it hard for even Google to attribute some of the ranking changes to specific parts of the updates. Watch the video Q&A interview with John Mueller, starting at the 30:00 minute mark, to find out more about the effects of the core algorithm and page experience updates to date.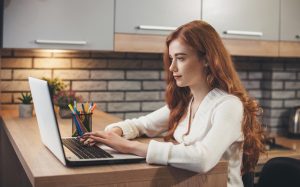 When we think of the speed of a website, speed addresses how quickly a viewer can get from one page to another, how fast the page loads to the browser, how fast images upload once on the page, and how fast videos load for viewing. Speed of a website, therefore, falls under the page experience category.
Mueller also mentions, further on in the video, combining information from both Google's Search Console and Google Analytics to understand more about what happens with your website in the search process. If you want to move your website forward in front of more viewers, consider taking classes in how to operate the Google Analytics platform to its fullest capabilities. Use Google Analytics to monitor your marketing campaigns in many ways.
For example, if you want to conduct a sales campaign using several marketing channels (social media, online trade publication websites, etc.), then you create platform-identifying call-to-action links for each platform. When viewers click on these campaign-based links and arrive at your landing page, you see which platform they came from. The customized links show up on your account when reviewing the statistics, telling you where your website visitors are coming from.
While even Google personnel may not know exactly what updates are affecting people's websites, following a process of regularly maintaining your website will assist in better indexing your website and being found in organic searches. Here are a few resources to look at while planning your update for your website.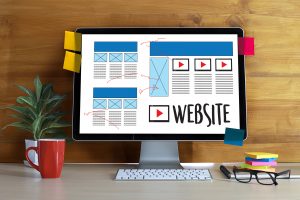 Staying Current on Latest News
Google Search Central's Latest Documentation Page is a good place to learn about any new changes that occurred recently or are planned for future unveiling. For webmasters and marketing content writers using markup, the Schema Markup Validator platform was stabilized on August 9, 2021. Users going to the Structured Data Testing Tool are redirected to a link providing information on which tool to use for your desired outcome.
Another informative Google Search Central page provides guidance on Page Experience information to get you started on what to check on your website so you can fix issues that could be holding you back from efficient search results. What if you do not want to tackle any of this and need someone to do it all for you? Check out GoogCheckerTM here.
GoogCheckerTM
When you arrive on the home page of Googchecker.com, you are invited to enter your information into the white box, including your website URL (universal resource locator). Go to your website first and highlight your URL link in the address bar of your browser. Then copy/paste the address into the URL box on GoogChecker's form. Hit ENTER to activate a quick review of your website.
This free tool, created by US Lead Network, will provide you with a report showing what current issues your website has and what you need to do to be compliant with the latest Google updates, particularly for Page Experience. You will know how fast (or slow) your pages are loaded, including images and videos, which addresses the speed issue your viewers might have while being on your website.
You might have broken links which no longer go to original landing pages and have since been removed. You get your domain authority rating, analysis of your keywords used in web page content, the status of pop-ups and whether the activation timer needs to be changed, whether your website is mobile phone friendly, and much more.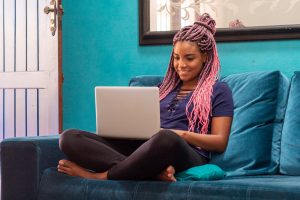 Now you know where to start fixing things. But if you do not have time to deal with making changes yourself, then take this next step below.
Contact Us for Help
We are ready to get you the information and help you need now. Visit our Contact Page and fill out the form and add in why you are contacting us so we can assist you immediately. Alternatively, you can call us to speak with a friendly representative. Call 1-888-714-8514 today to get help.