12 Jul

How Does the New Google Broad Core Algorithm Affect Your WEBSITE RANKING?
Google Broad Core Algorithm Update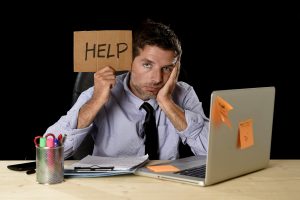 What are Google Algorithms?
Google, periodically, rolls out new algorithms with names like Penguin, Panda, Pigeon, Hummingbird, and even Fred, in honor of the human side of things. Each Google algorithm represents a certain update, either in internal functions or in how Google's search engine (via Googlebot) finds your website page(s) when someone searches for information that you offer on your website.
Google pulls up search engine result pages (SERPs) and if your website is listed on the first page, then you have a very high ranking, particularly if you have the first position. Every marketer working search engine optimization (SEO) jobs for their clients, hopes to achieve that first-page first-position ranking, but very few manage it consistently.
To get your website prepared for the final update likely at the end of July or into August, contact the experts from GoogChecker today at 888-714-8514 or visit our packages to order your service!
What is in the New Algorithm Update?
On June 2, 2021, Google, in a two-part implementation, began rolling out its latest Broad Core Algorithm (part one) which will extend into July, according to Google Search Liaison on Twitter. Most of this part one rollout does not generally affect website infrastructures and has more to do with improving current functions across the Google platform. In fact, Google will have several core updates throughout any given year. It is part two that is of great importance.
On June 15, 2021, Google's Page Experience Update, part of the Broad Core update (part 2), began rolling out and this part of the update will be completed by the end of August, according to Google's administration. The Google Page Experience update is what all website owners and webmasters will be avidly watching to stay updated. Think of this update as relevant to User Experience (UX) when visiting your website, and you will understand its importance to your online presence. Your goal is to have viewers enjoy experiencing your website while looking around.
Between the Broad Core Algorithm and the Google Page Experience updates, you may experience website performance fluctuations, and these are common with any core updates. As previous Google documentation (2019) shows, you should continue to follow best practices in tuning and maintaining your website to its fullest capabilities until all updates are fully implemented.
What You Should Focus on for Your Website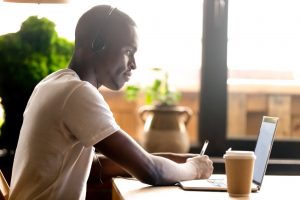 When you first activated your website, you likely registered your website with Google Analytics and Google Search Console using a unique Google identifying code created for your account. You place that code on your website so Google can monitor your website. If you have not done this yet, do it now so you can track what is happening with your website traffic and online presence.
You may already have a secure sockets layer (SSL) certificate installed on your website which also gives you the "https" to your uniform resource locator (URL) address. Originally, you had the "http" but update this now if you do not have it, so Google does not penalize you for not running a secured website. Amazingly, there are still websites, even for large corporations, who have not yet done this.
When you build your website, use the mobile view at each stage to make sure your pages transform properly into mobile view, making it easy for mobile phone users to read your content. Your administrative platform inside the hosting account should provide three views: mobile, tablet, and web browser. If different views are not present, use your mobile phone to check each page after development, adding content, and publishing. Google uses this mobile view first to index and rank your website. Google will send you a notification (via Console) when your website does not transform properly. Fix it fast.
Images are essential to creating interest for your website. Reduce the size for faster rendering and make sure that each selected image represents the content surrounding it. Always add alt text tags for images so visually impaired visitors will still know what it is from text-to-speech settings activated on your page.
Use SEO throughout your website with original content, images, and videos by applying keywords and long-tail keyword phrases. Do not stuff your content with keywords as Google will take exception to such practices.
Learn and apply structured data, such as the JSON-LD format, to any visible content for a better Google review of your website. Use the Google Structured Data Testing Tool for verification of your data. Google does not formally guarantee that structured data will add to getting found through organic search (non-paid), but it cannot hurt to use it.
If you follow these tips for maximizing your website's visibility in search results, you will stay ahead of the game, even if there are fluctuations. We added the Quick List Review below so you can tape the list where you can see it as a reminder.
Quick List Review
Register your website with Google Analytics and Google Search Console.
Update your URL with an SSL certificate to secure your website.
Build your website for the mobile view first rather than just the desktop browser view.
Create original content offering new information and cite authoritative websites with links where needed.
Adjust images for fast rendering along with title tags and change page settings to activate text-to-speech for better accessibility.
Apply SEO strategies and structured data throughout your website.
Monitor your website at least twice a week so you can catch any issues cropping up.
Get Started Now Before It's Too Late!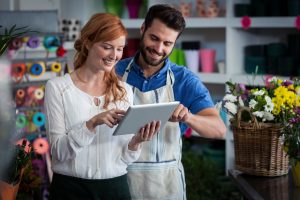 If your website hasn't been professionally updated in preparation for the final Google algorithm update likely in late July or August, don't wait! This next update could likely plummet your website rankings unless it is correctly formatted to all the essentials the algorithm will be looking for.
Ensure your website meets or exceeds your competition in all new areas the Google algorithm will be considering by contacting the experts at GoogChecker today at 888-714-8514 or by ordering one of our three packages, based on your website's needs.